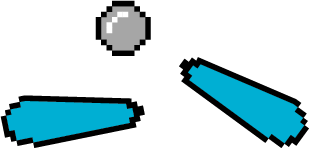 PINBALL TOURNAMENT
Put your pinball skills to use at the Renton City Retro pinball tournament hosted by 8 Bit Arcade. Whether you are a novice who has mastered the double flipper hit or single flipper hit, maybe you have moved up to knock out slap saves, backhands or you got mad skills using your bounce pass, you are all welcome. Whatever your skill level come on out and show us what you got.

Pinball Tournament Rules
(3-strike)
Head to head knockout This format will require players to be present at the tournament start time and play until they receive their third strike. Players will be matched against another player on a pinball machine at random to play a two-player game. Player order is determined by coin flip. The loser of the game will receive a strike; three strikes removes the player from the tourney. The winner of the tourney is the last player remaining. Extra balls must be plunged, but the player may attempt a skillful plunge to try for a skill shot or another desirable target.


RETRO GAMING

Leave those quarters at home because your favorite retro arcade machines will all be on free play provided by 8 Bit Arcade. What's your favorite? Pac Man, Donkey Kong, Galaga, Centipede, maybe Dig Dug or Q-Bert? We have something for everyone to bring back that nostalgic feeling of being back in the Arcade.

Every machine will be set to FREE play!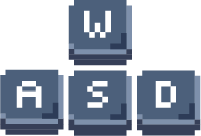 E-Sports

This years Battle for Renton is brought to you by the Microsoft Bellevue Store, High School GG, and Neighborhood Hero's.

Rules: For Dragon Ball Z Fighters, Tekken 7, SoulCalibur 6, Street Fighter 5, Jump Force, and Dead or Alive- King of the Hill style- See Microsoft booth for more Details.

Rules for Apex Legends- Squad with the most kills and Best placement.
Rules for Fortnite- Singles- Most Kills and Best Placement
8yrs old Tournament for Fortnite- Most Kills and Best Placement
8yrs-12yrs Tournament for Fortnite- Most Kills and Best Placement
Tournaments Start at 12pm Saturday- Sunday
Convention Tickets for Sale Onsite
BRING THE ENTIRE FAMILY
Kids 5 and under are FREE!